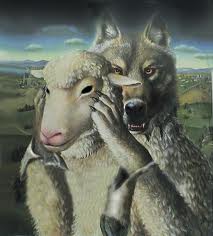 We are witnessing a growing and aggressive movement by the Roman Catholic Church in our times that seeks to draw lapsed Catholics back to Rome. It's called the "Coming Home" movement.
However, if you think the Papacy's aim is merely to draw non-observant Catholics back into the "Mother Church" of Rome, think again. The ultimate goal of the Papacy is to draw ALL Christians into Rome's orbit, and through the efforts of zealous former non-Catholic Christians, the movement is gaining momentum.
A growing number of high-profile Evangelical pastors and Christian broadcasters are joining the call for "reconciliation" and "ecumenical unity" with Roman Catholicism under the rubric that the Protestant Reformation's "war" against Rome is "over," and we're all free to "come home" to the "Mother Church" of Rome. The reason there is so little resistance to the movement among Protestants is the fact that most non-Catholics have very little awareness of the unbiblical theology taught and practiced by the Roman Church, or the issues that led up the Protestant Reformation, and are easily moved by the emotional "warm fuzzy" feeling associated with terms like; "ending the war," and the entire concept of "unity." Most Charismatic, Evangelical, and denominational Christians in this present generation have little understanding of the importance of history when dealing with the Roman Church.
The following audio by Pastor John MacArthur will provide a clear, concise, and well-documented analysis of the danger we are facing with this movement. While he does not directly address the "Coming Home" movement per se, he lays out many little known and often misunderstood unscriptural doctrines held by the Papacy.  I urge you to listen carefully to what Pastor MacArthur shares here. As a disclaimer, I do not agree with everything his ministry teaches on every subject, but I think he nailed the issue here.
For the sake of yourself, your family, and your children, PLEASE take time to hear this audio. It may be one of the most important things you will ever hear.