Podcast: Play in new window | Download (16.1MB)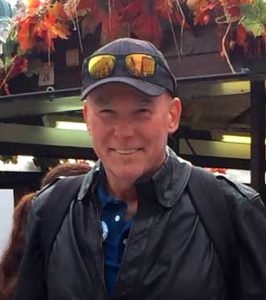 A Sincere and Honest Response to my Friends…
Over the past few weeks, I've received a number of messages from people I love and appreciate about my misgivings and opposition to The Shack: Where Tragedy Confronts Eternity by William P. Young, and the recent film based on this work of fiction.
Right out of the box, I want to make clear that I have no problem with fictional books based on Christian themes. I've spent many joyful hours enjoying the works of J.R.R. Tolkien, and numerous other Christian authors. In most cases, these works touch on Christian theological themes lightly, and deal with the deeper issues of faith and Christian belief in ways that respect the diverse views of mainstream orthodoxy. The Shack, however, crosses a dangerous line, in my view.
I read the book when it first came out, and was moved by the emotional themes it dealt with. As a pastor, I often dealt with the pain and sorrows of my congregation who experienced deeply troubling times of loss and painful circumstances. The protagonist in the book, Mack, seemed to address those struggles in meaningful and honest ways. The struggle to understand God in the midst of pain is common to us all at one time or another.
To my shame, I even recommended it to several others. Further theological education over the past ten years, however, have awakened me to a greater understanding of certain doctrinal issues that are frankly, dangerous to the spiritual health of God's people, and reinforces a twisted understanding of God in the minds of unbelievers. While many "Christian-themed" fictional works promote theological errors that are more or less benign, The Shack is dealing with what I would call "Nuclear Material."
There are many things I could bring out to explain my perspective, but the truth is, my time is extremely limited right now. However, I located a good source in the audio below that touches on most of the things I would say. This is an interview with James B. De Young, author of Burning Down 'The Shack': How the 'Christian' bestseller is deceiving millions. De Young was a close associate with William Young, and brings a unique and clear perspective on where The Shack is coming from. It's not a pretty story, and you need to know it.
Many will simply yawn and ignore this, and even pass along the book or encourage people to see the film. Others, perhaps because you've already staked-out a favorable position regarding it, will be tempted to take offense and seek to refute me and discredit my discernment. I BEG YOU… DON'T. Please take the time to listen to this important message by clicking above. If I hold any credibility in your life, PLEASE pay attention to this. This book and film isn't just your "garden variety" form of heresy. It's a well-packaged 'doctrines of demons' BOMB that is deceiving millions of people.