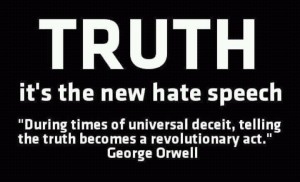 By: Bruce R Porter, D.Div.
In our times, any discussion related to apostasy and heresy is often met with dismissive eye-rolling derision. "How arcane and mean-spirited!" some will say. "Why can't we all just be nice and get along with everybody? Besides, it's just not loving to make people upset or uncomfortable just because they don't see things the same way as you do."
I could wholeheartedly agree if we lived in a universe where truth and falsehood are simply little curiosities. This is not the case, however. There is overwhelming evidence that truth and lies, good and evil, right and wrong are actual realities, and carry serious consequences.
Sometimes the effects are minor, such as someone lying to us about driving directions, or their real age, or how much they paid for something. In other situations, like people who lie to us about financial investments, or a doctor with fake credentials performing surgery on our child or us, etc., consequences can be severe.
Perhaps the greatest damage people endure is the harm done by those who give us misleading or false information relating to our immortal souls. There are those who subscribe to the false idea that it doesn't matter what one believes about God or His word as long as you are "sincere" about what you believe. Such persons would find the company of men like the apostle Paul, or Jude, or Peter, (or name your favorite Early Church Father) very awkward and uncomfortable. These guys took accuracy and Veritas very seriously indeed!
From the earliest years of its existence, the church has struggled with heresies promoted by false brethren (apostates) as described by Jude, verse 4. Even in our day, some of these "wolves in sheep's clothing" can be found preaching every Sunday from our nation's pulpits!
For certain men have crept in unnoticed,
who long ago were marked out
for this condemnation, ungodly men,
who turn the grace of our God into lewdness
and deny the only Lord God
and our Lord Jesus Christ.
I'm convinced that we live in an era of increasing apostasy and heresy. The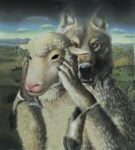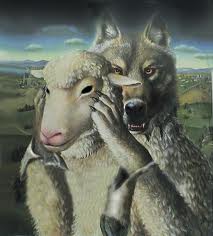 two terms are somewhat synonymous, but it will be helpful to distinguish them. Apostasy means a falling away from the truth. Specifically, a Christian apostate may be understood as anyone who once professed a belief in the Truth of God and later rejected it. These can often be won back through a patient sharing of the Truth and prayer. Apostasy at its core is a rebellion against God because it is a rebellion against Truth—particularly orthodox biblical Truth. (I am purposely capitalizing "Truth" to emphasize absolute reality as revealed by God through His holy bible.)
While most people tend to over-simplify an apostate as someone who once believed in God and then became an atheist, this is not a complete picture of what happened in church history or is now happening in our times. Apostates today are departing from long-standing orthodoxy and introducing heresies (false teachings) into the church that are damaging or destroying the faith and testimony of many of Christ's flock. The earliest church records reveal that nearly all the early church leadership was involved in theological battles with those who were seeking to harm the faith and witness of people.
For there must also be factions among you,
in order that those who are approved
may have become evident among you.
1 Cor. 11:19
There have been a multitude of heresies rolled out over the centuries. Identifying heresy is painfully difficult because it often depends upon who is pointing the finger. Also, heresy often disguises itself as orthodoxy. Heretics often operate like a chameleon, blending into the background—a shape-shifter—that appears on the surface as a cutting-edge teacher of "fresh revelation" or "deeper insight" into the Christian faith. However, in nearly every case, they are only rolling out a repackaged version 2.0.1 of the same old heresies and curveball deceptions as dealt with by the earliest church leaders.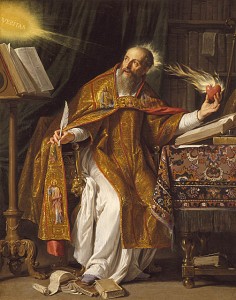 From the early days of the church, heresies, like fireballs from siege machines, have been hurled at the defensive walls of Christianity. The war rages to this day. The problem with most heretical teachings is they often seem right, until carefully scrutinized under the searchlight of holy scripture and learned scholarship. The only way we can hope to discern truth from falsehood is by prayer and diligent study of the scriptures, along with a grasp of church history, a working knowledge of systematic theology, and the writings of the reliable church fathers all the way back to the New Testament itself. If we lack–for whatever reason–these analytical tools in our personal discernment toolboxes, we would be wise if we seek out and give heed to those who do possess these skills.
Sadly in our times, spiritual discernment is often considered mean-spirited and ungracious, and those who exercise it are marginalized and considered "killjoys" or "that guy" behind their backs. Certainly, there are those who are so obsessed about error that they cannot appreciate what is good. This is the ditch off the side of the road we might call "hyper-critical." However, I suspect it is less harmful than the ditch on the other side of the road I would term as "hyper-naiveté."
Paul and the other apostles, as well as the early Church Fathers, had their hands full as they dealt with the emerging heresies of their times, and we can easily read of their struggles. I list here just a few of the false teachings they wrestled against, with a short comment revealing the significant errors they promote. See if you can recognize any that are being served up under new labels in our times.
Arianism – Taught that Jesus was a created being, like an angel, and, therefore, was not co-equal and eternally existent with the Father. Some Arians also taught that the Holy Spirit was created by Jesus.
Docetism – Is the belief that Jesus' physical body was only an illusion, and only seemed to be a physical body. As an incorporeal spirit, Jesus could not physically die, so his crucifixion and resurrection were only an illusion.
Gnosticism – Teaches the dualism of equally powerful good and evil and the need for "secret knowledge" to understand it. According to the Gnostics, matter is evil, deliverance from material form was attainable only through "special" knowledge revealed by special Gnostic teachers. Christ was the divine Redeemer who descended from the spiritual realm to reveal the knowledge necessary for this redemption.
Marcionism – An O.T. "evil God" and a N.T."good God." Only 11 books in the Canon
Pelagianism – Man is personally unaffected by Adam's fall and able by his "free will" to keep God's laws. Therefore, man is entirely responsible to believe and save himself.
Semi-Pelagianism – Man's free will and God's grace cooperate to save men. No matter how much God gives grace, man has the veto and if saved, has the responsibility to "stay saved."
More recently, we are witnessing the emergence of ver. 2.1.0 upgraded heresies such as "Open Theism." According to Theopedia; "Open theism, also called "free will theism" and "openness theology," is the belief that God does not exercise meticulous control of the universe but leaves it "open" for humans to make significant choices (free will) that impact their relationships with God and others. A corollary of this is that God has not predetermined the future. Open Theists further believe that this would imply that God does not know the future exhaustively. Proponents affirm that God is omniscient, but deny that this means that God knows everything that will happen."
This belief system denies one of the orthodox and long-accepted essential attributes of God, such as His omniscience, or God's complete knowledge of all things past, present, and future. It teaches that God is somehow "learning" new things as men exercise their "free will." This has been repeatedly condemned by church councils over the centuries as a heretical teaching.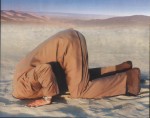 Many theologically uneducated Christians in our times—including many preachers, unfortunately—cavalierly dismiss the importance of understanding and being aware of heresies, and we often hear Christians say things like, "What difference does it make? Why be so negative? As long as you're sincere and love Jesus, that's all that matters!" To be sure, our brethren in previous centuries took these theological errors very seriously, and labored long hours in prayer, study, and in learned councils to discern between truth and error. They knew the critical importance of holding to Truth in a world bent on deception.
Another popular heresy arising in our times is the "Emergent Church" movement. This cult advocates a radical departure from orthodox belief and fidelity to Scripture for a spirituality based upon "practices" and "spiritual formation." They promote a superior mystical "knowledge" over scripture, as touted by one of their leaders, Brian McLaren, in his book, A Generous Orthodoxy. They downplay objective Biblical Truth for "experiences" with God in contemplative prayer. They minimize the place of Jesus Christ as the "only way, truth, and life." In the name of "grace" and "open-mindedness," many of the Emergents embrace homosexuality, giving young people the false idea that they can somehow indulge in sexual lust and still regard themselves as Christians. Material or physical behaviors are downplayed while "spiritual formation" is celebrated. Can anyone say; Gnosticism?
The next time someone appeals for "unity over Truth," or "kindness over godly reproof," or "tolerance over biblical accuracy," perk up your ears and raise your discernment antennae. You're about to enter a town called "Deception" where shadows and "gray areas" obscure the bright light of Truth; where people eschew disagreements and controversies for peaceful harmony and peace. It's a rapidly growing town populated by those who have chosen the broad and easy road, far off the narrow beaten path. It's a place just beyond city limits of the small township called "Discernment" found only in a particular realm better known as;